Sweet Greek
Some menu items may contain nuts. All prices are inclusive of VAT.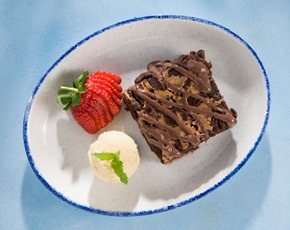 Chocolate Tahina and Halva Brownie

65
Dark chocolate brownie with tahina marbling and halva chunks. Served with ice cream.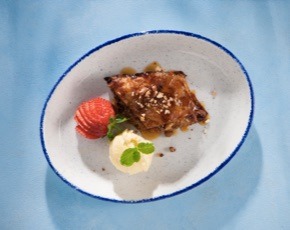 Baklava

65
Crispy phyllo pastry filled with walnuts and almonds, coated in honey syrup and cinnamon. Served with ice cream.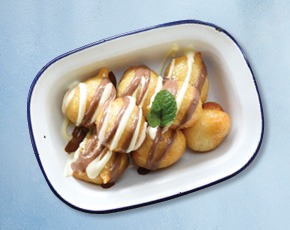 Greek mini doughnuts in syrup and nuts.
With chocolate & nuts.
65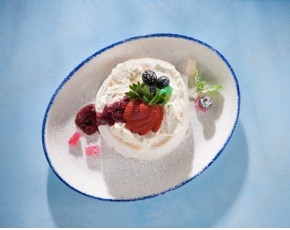 Layers of meringue, whipped cream, berry coulis and mixed berries, sprinkled with Turkish delight and castor sugar.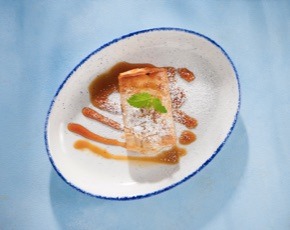 Phyllo, served warm, filled with custard and topped with syrup.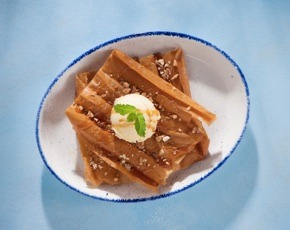 Served with ice cream. Topped with mixed nuts, warm syrup and cinnamon.