New

Vegetarian

Chilli
Meze
Some menu items may contain nuts. All prices are inclusive of VAT.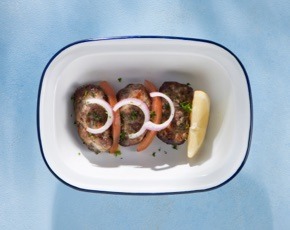 Sheftalia

59
3 Cypriot pork sausages served with parsley and lemon.
Fried Halloumi

59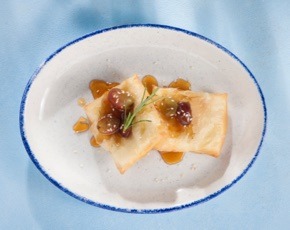 Santorini Baked Feta and Phyllo

65
Drizzled with honey, sesame seeds, rosemary and grapes.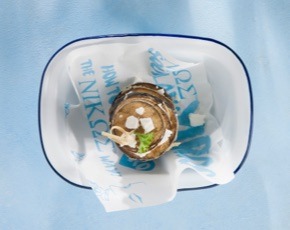 Brinjal Stack

55
Fried and topped with crumbled feta.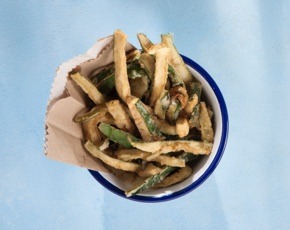 Zucchini Fries

44
Tiropita

49
3 Cheese pies.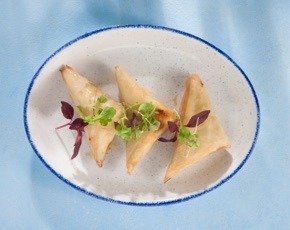 Spanakopita

49
3 Spinach and feta pies.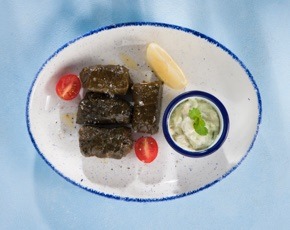 Dolmades

57
Rolled vine leaves with rice. Served cold with mint leaf tzatziki.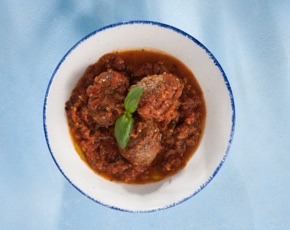 Beef Greek meatballs in a Napoletana sauce.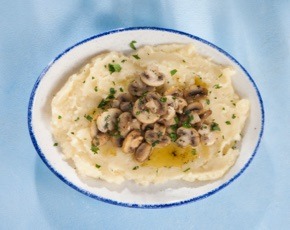 Skordalia Loaded


59
Garlic and potato dip topped with sautéed mushrooms with grissini bread.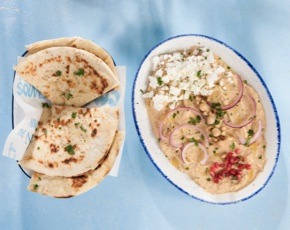 With pomegranate, feta, red onion, pine kernels and chickpeas. Served with pita bread.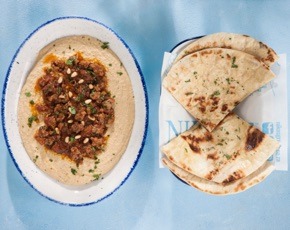 Hummus with Spicy Lamb Mince

72
With pine kernels and served with pita bread.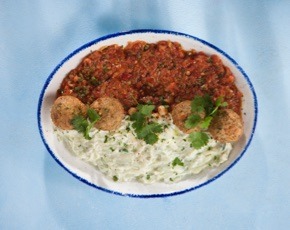 Falafels


72
4 Falafels with Turkish salsa and mint leave tzatziki. Served with pita bread.
Fakés, Fasolia and Brinjals

70
Lentils, white beans, mint tzatziki and brinjals in a Napoletana sauce. Served with pita bread.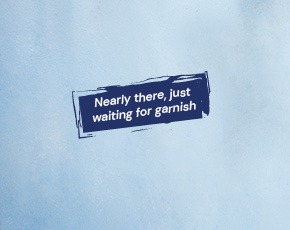 Tubes and heads.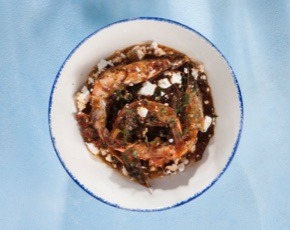 3 Prawns with Napoletana sauce, crumbled feta and a dash of Ouzo*. *Contains alcohol.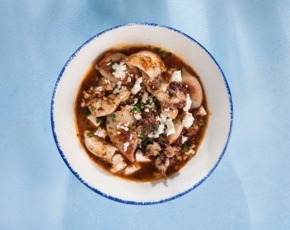 Calamari cooked in Ouzo* and served with Napoletana sauce and crumbled feta. *Contains alcohol.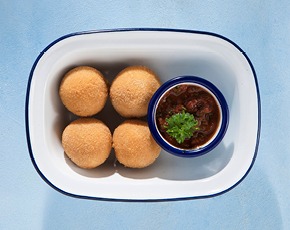 Tirokrokettes


50
4 Cheese croquettes served with Turkish salsa.